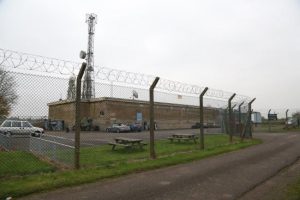 CLICK HERE TO RETURN TO INVESTIGATIONS 2016
The Cambridge Ghost Hunters had a great first public event yesterday. The group split into 2 teams, one team have a quiet night with not a lot of activity apart from a little bit of banging.
The other team had a lot of activity. There was k2 meters going off, a few banging noises from the corridors, some voices come through on the spirt box with a male and a female voice but they were very quiet. There was some pictures take one after another one had nothing on the next had a white mist, at this time we have the flur one thermal imagine camera and recorded an amazing video that appears to be a figure moving side by side in front of the to in the theatre room when there was no one there, right before the camera shut off! A video of this will be uploaded. One of the barrier beams went off about 5 times when no one was there. We done some glass work that went really well and spoke to a spirit that liked females.
The Cambridge Ghost Hunters would like to thank all of the public members for join us on our first investigation and hope you will join us again!
Keep checking back for the upload of the thermal imaging video!
This video footage was captured on a thermal imagine camera on Saturday night at hack green secret nuclear bunker on our first public event. It appears to be a figure captured moving side to side!