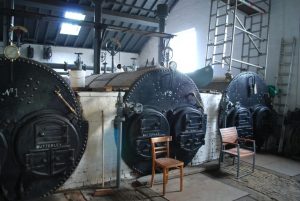 CLICK HERE TO RETURN TO INVESTIGATIONS 2015
Last night the Cambridge ghost hunters investigated Stretham museum. 
It was a very interesting night the team caught quite a few pictures of orbs, there was this banging like someone was walking around up the top part of the museum and when we went up to look there was no one there, there was some shadows seen and we have a piece of equipment called a rem cube go off ( this only goes off when it's touched)  
We had quite a lot of voices come through on the spirit box, some of which in the workshop side was very unpleasant and wanted us to leave and started effecting the equipment. We also done some glass work where we managed to get the spirits to move the glass, some of the team also experience being touched, overall it was a very good night and we did catch quite a lot of evidence. 
We also had a women's voice come through the spirit box saying her name was Anne and that she had been following us from our investigation at Harwich fort back in January, we believe that Anne is protecting the team members.