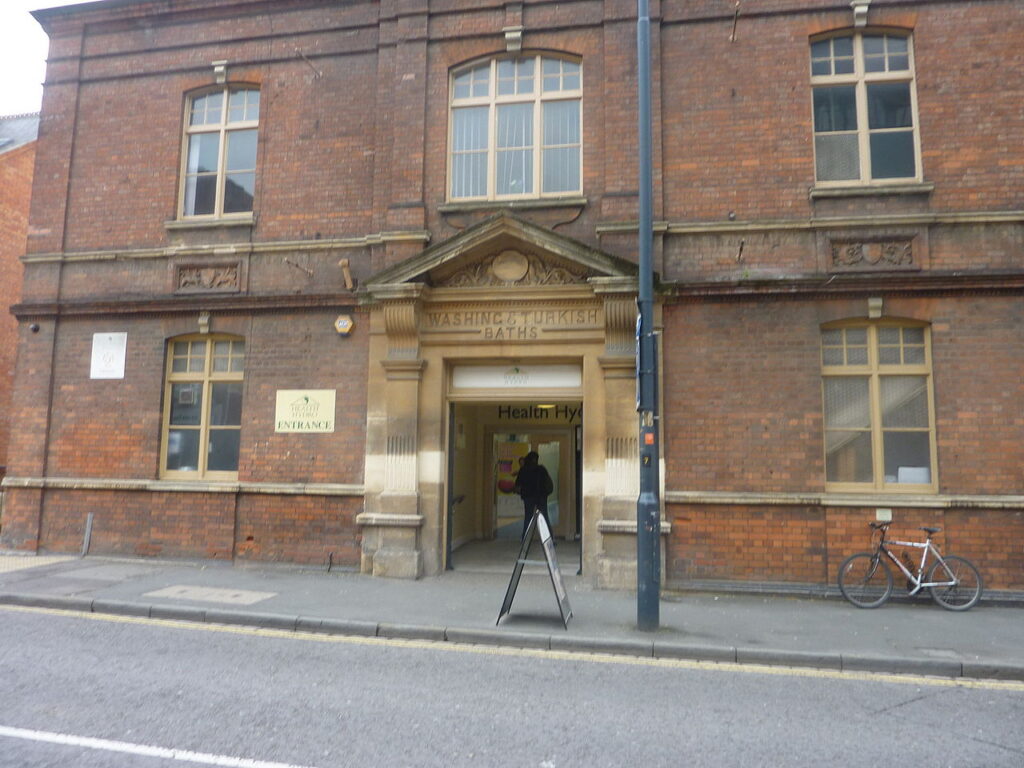 Click here to return to Investigations 2021
Swindon Health Hydro Baths – 23rd October 2020
The main entrance to the swimming pool was on this front, sheltered by an iron and glass canopy which is thought to have been removed sometime in WW2. It's all in red brick, in a stripped down Queen Anne style, and was designed by local architect JJ Smith, and opened in 1891. It's an enormous complex: not just two swimming baths, there were washing and Turkish baths, a dispensary, all sorts of other medical facilities (mainly surgical) including dentistry and at one time even a hairdressing salon! It was one of the most modern facilities of its time, pre-dating integrated health centres.
And all was paid for by the workers of the Great Western Railway through their Medical Friendly Society. Compulsory deductions were made from their wages, but in return they were well looked-after. It was like the NHS on a mini-scale so no wonder it was taken over by the NHS after the war. It is now run by Swindon Borough Council and still provides a number of facilities in addition to the two pools, both of which still survive.
The pool and changing rooms were modernised in 1963, and again in the 1980s. But the 1963 modernisation was done with some quality materials: there are nice granolithic cubicles in the changing rooms, and the poolside walls were lined with granolithic when the poolside changing cubicles were removed. 
credit: https://www.victoriansociety.org.uk/news/health-hydro-swindon