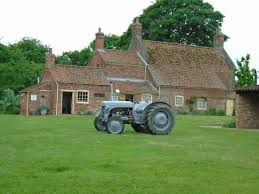 CLICK HERE TO RETURN TO INVESTIGATIONS 2015
The Cambridge ghost hunters had a great time in Skegness yesterday, the church Farm village was a lovely place. 
It was a very quiet night and none of the teams equipment was effected at all. A couple of pictures of orbs were captured, the venue will require further investigations in the future.